Heavy duty waste compactors for garbage management in marine applications to comply with increased stringent Garbage regulations in marine & offshore industry. Waste Compactors like Empty Drums, Boxes/Cartons, Metal Cans, Plastic Bottles, Cardboard, Paper, used Filters & similar waste produced on board can be easily compacted to smaller volumes for safe & efficient storage. Compacted waste (1/10' of original volume) can be stored in more quantity for longer duration & can be disposed off at a convenient & most economical port.
Application :
Compactors are designed to use on all types of ships & offshore applications.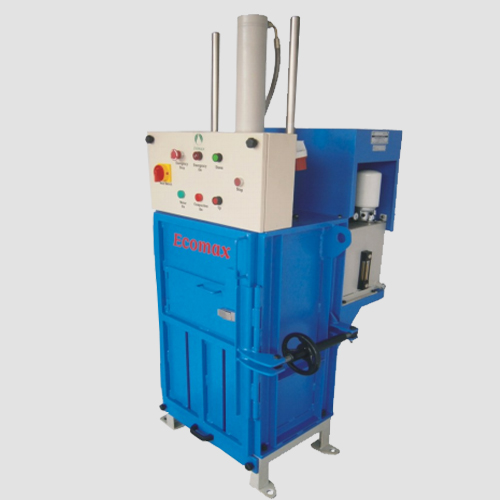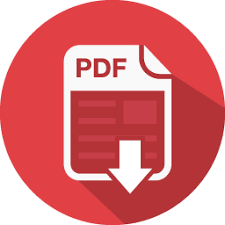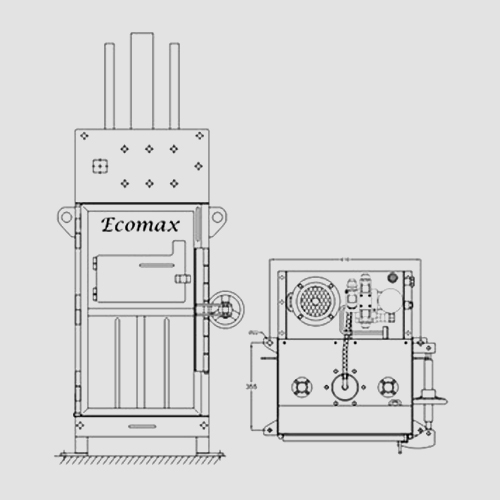 Compactor Technical Specifications :
Model Ecomax 100 - 4
Compaction Chamber Volume : 100 Litres
Compaction Power : 4.0 Ton
Compaction Ratio : 6 : 1
Compaction Stroke Length : 600 mm
Compaction Cycle : 30 Seconds
Overall Dimensions : 660 X 730 X 1715 mm
3-Phase 50/60 Hz 380-440 V, 3.0 HP
Safety : Control Circuit Voltage 24 V DC, Interlock for door & Overload protection for motor
Salient Features :
Rugged Design with high compaction force
Great reduction in Trash volume
Automatic Hydraulic operation with Powerful stroke
Safety interlock for door & Overload protection for motor
Simpler operation and easier to Install
Low Initial & operating costs with very little maintenance
Substantial Reduction In waste handling costs
Rapid compaction stroke with more compression output
Heavy duty structure with fixed mounting arrangement
Special Electroless Nickel Anti-Corrossion Coating for critical components
Compacted Waste : Before & After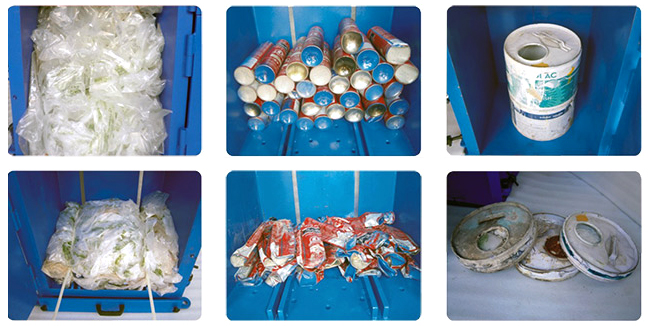 Note : Different capacity ratings & specifications can be provided as per customer requirement.